Point Manager
The Point Manager System can be found via Admin > Automations > Point Manager

The Point Manager System allows administrators to view the points of all users on the website. It also allows the management of the points which include Adding/Removing Points as well as Setting Points. 
In order to do so, the administrator will need to click the blue EDIT button in the Point Manager Tab of the selected user or bulk edit all users.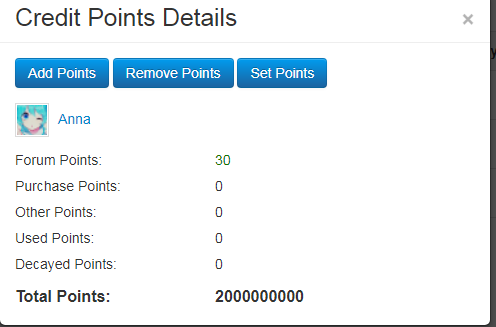 Point Settings
The Point Settings can be found on the tab next to the Point Manager via Admin > Automations > Point Settings
The page shows the variables that are alterable and settings of the Point Manager. This includes Point Display, Point Transfer and Point Decay.
For more details on Point Decay, see the Point Decay support guide.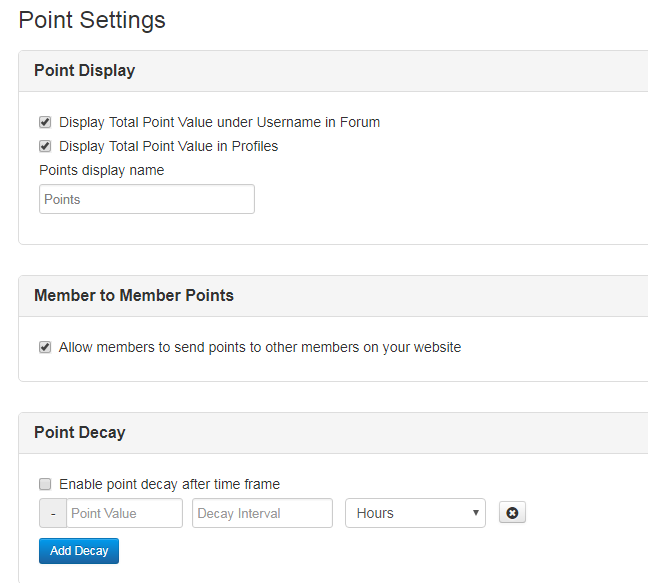 Point Logs
The point logs are found adjacent to the Point Settings and essentially displays the logs of all automations triggered in regards to points as well as adjustments.